Saturday is a day that a lot of us need so we can catch up on our to-do lists. Lets not get into them all, its making my head hurt thinking about all of the tasks that need doing. Really, there needs to be another day between Saturday and Sunday!
To make the best of a busy day, I like to start off wearing something that I absolutely love. It puts me in a good mood knowing that I look cute, and it sets a positive tone for the day. During the week I feel like we have to wear what is "work appropriate" and not necessarily what we really want to wear. (Hello Lulus and a Hoodie)
Think you might feel the same?
Today I put on a few pieces that are not lululemon and a hoodie, and I fell in love. A floral shirt of grey and pink tones with a blush colored cardigan and skinny jeans. So basic but so lovable. It got me to thinking that every week maybe I'll feature an #ootd that I love and why don't you see if you can create something similar from what is in your closet? If there is a top or other piece of clothing that you don't have, I'll feature some similar clothing pieces found at Oak&Pearl Clothing Co. Bring on the fashion inspiration!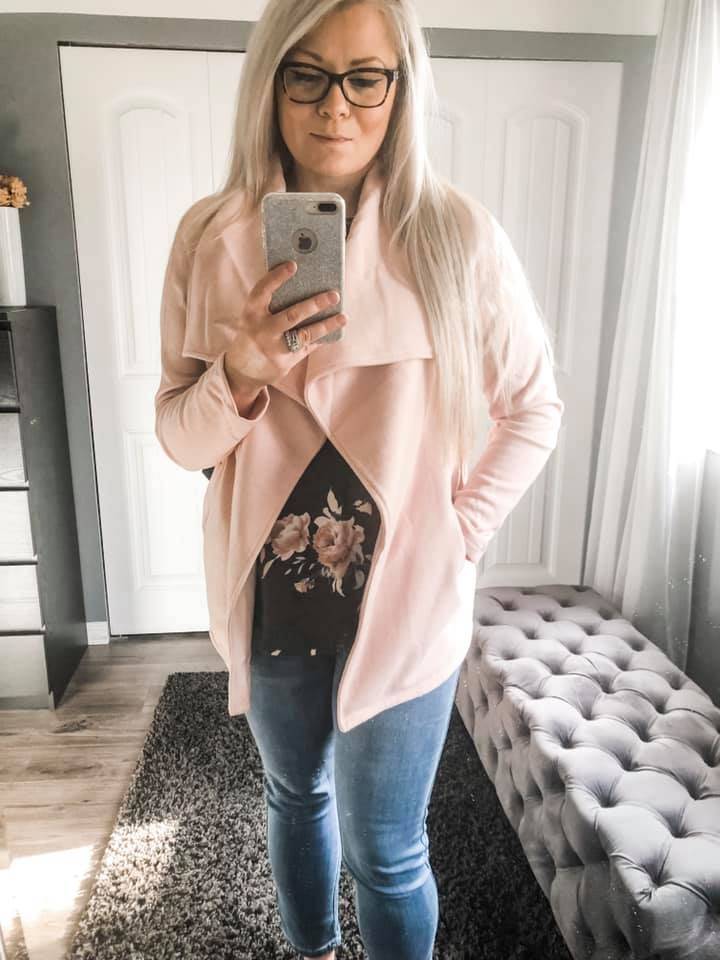 Now show me your Saturday
Outfit of The Day!

Leah, owner of Oak&Pearl Clothing Co - one of Canada's newest online shopping boutiques for women offering chic, modern, clothing and accessories that you can use everyday and feel good while wearing!